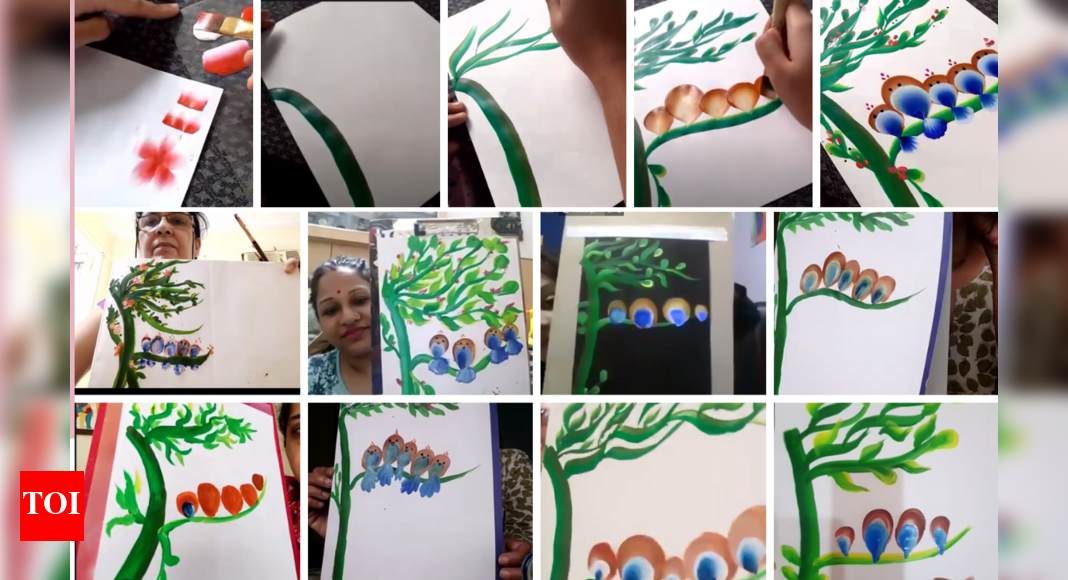 Artist Maria Manasawala Virtually Teaches the Art Form of 'One Stroke Painting' | Events Film News
One Stroke Painting is an art form where paintings are created with simple brush strokes. Highlights, shadows, color changes, everything is painted with simple brush strokes. Rajasthan Studio invited Maria Manasawala for this interesting circle experience on One Stroke Painting. She is originally from Mumbai and has a great passion for art. She continues to nurture her creativity by experimenting with different art forms since childhood.
In The Circle Experience by Rajasthan Studio, Maria taught a unique yet simple art form – One Stroke Painting. She used a flat brush and mixed two colors to create the paint strokes. Maria also showed our participants a unique way to use the brush to create beautiful petals. All our
70 the participants learned a new style of painting.
Even though this type of painting requires a lot of patience and practice, the participants learned quickly and gained the skill very quickly. Maria shared several other tips for creating the brush strokes. "In this kind of painting, it's very important to keep the brush loaded with paint," she said.

The participants were very enthusiastic and created beautiful paintings at the end of the experience. Maria was quick to respond to questions posed by curious attendees. Although from different age groups, all of our participants came together in the circle experience and together created beautiful paintings.

The Circle by Rajasthan Studio is a free, invitation-only platform for artists. The aim is to organize regular art sessions, where artists of all colors can participate in lively discussions, exchange ideas and maintain artistic awareness within the artist community. In these sessions, the art creator, curator and artistic content all merge into one.