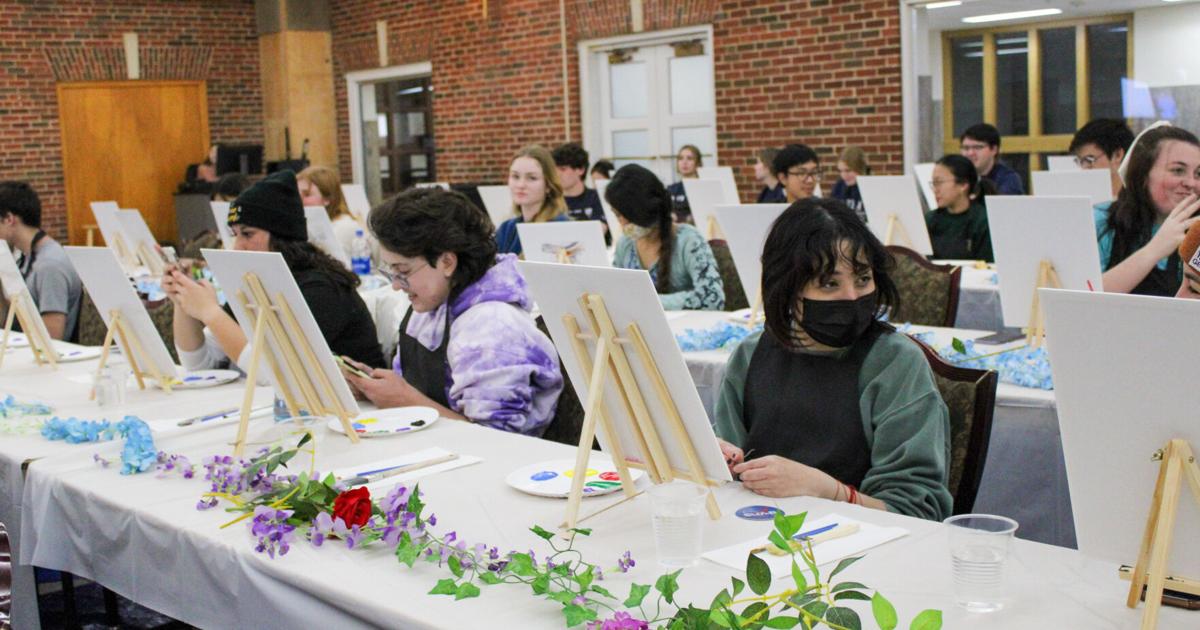 Paint Your Heart: OSU Students Gather to Paint a Spring Landscape | Entertainment
On Monday, Oklahoma State University students participated in a guided painting party at the Student Union Starlight Terrace, sponsored by the Student Arts Alliance and the Student Union Activities Board. All painting supplies were provided for this event along with complimentary snacks and beverages.
Because this painting night was the spring edition, the instructor showed participants how to paint a spring landscape. Student Arts Alliance vice president of creative output Amy Wu's goal was to empower students to paint their own paintings.
"I think the painting party just gave students access where they didn't necessarily have to be super artistic and they could just have their own point of view," Wu said.
Salomé Suarez, doctoral student in plant pathology, says she has always loved painting. Suarez said she attended the event to distract herself from her responsibilities and get creative.
"The instructor makes me feel like I can really do this," Suarez said.
Libby Bates, an accounting major and member of the Student Union Activities Board's recreation and entertainment committee, also got creative during paint night. As someone who isn't a regular painter, Bates said she thinks painting is a lot of fun.
With beginners, first-year graphic design student Lauren Casto said she was used to painting for some of her classes within her major. Casto said she liked the picture they painted because it was more complex and the finished product was something she could be proud of.
"I love that we have the ability to sit down and paint," Casto said. "I feel like it's a good stress reliever."
Whether you are experienced in painting or just starting out, the painting evening can be an opportunity to gain experience, have access to painting equipment and meet other painters. Keep your eyes peeled for more arts events organized by the Student Union Activities Council and the Student Arts Alliance.